Amid growing medical marijuana woes in Louisiana, advocates seek to open up market | News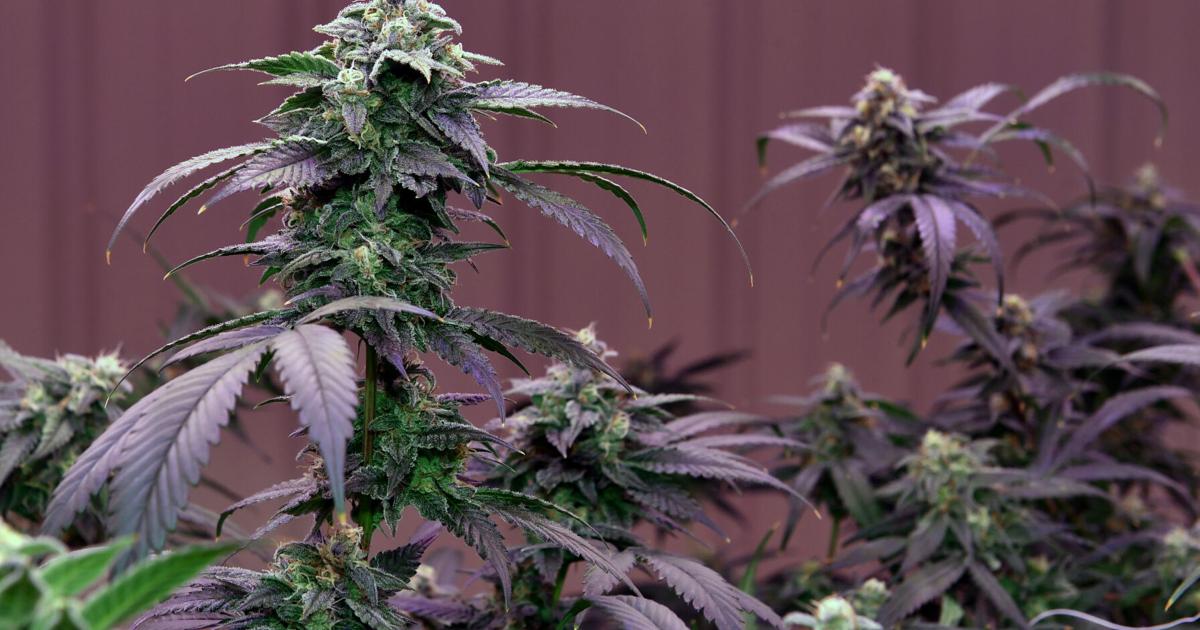 For a while, the newly available medical marijuana flower was a hot commodity in Louisiana, drawing thousands of new patients and huge lineups to the state's nine licensed pharmacies. Then it was gone.
Pharmacies across the state reported supply disruptions less than two weeks after the flowers became available in early 2022. And patients complained about high costs, long waits and caps on the quantity they can buy. they can buy.
Industry leaders say things will improve over time as supply increases and patient demand stabilizes. Despite the shortages this week, a new batch is expected to hit shelves shortly after the product was tested on Friday.
Yet legislative leaders and advocates are pushing for the state to break up the producer duopoly and pharmacy oligopoly and turn the program into a free market — or at least a freer market. Some point to the growing pains of the past two weeks as proof that it's time.
The push to license more cannabis companies is the latest in a years-long effort to align Louisiana's medical marijuana program – once a tightly regulated product of negotiations with anti-drug law enforcement groups. marijuana – over those in other states. Adding the flower, the most popular form of the drug, which patients can smoke, was the biggest step yet.
It also opened up what should be the most lucrative segment of the market. Nationwide, flower marijuana is the most popular form of the drug, and pharmacies are reporting a surge in patient numbers, which is expected to continue.
Medical marijuana flower hits shelves, as patients flock to buy new legal product
In Louisiana, the number of patients who received medical marijuana in the fourth quarter of 2021 increased 23% from the previous quarter, north of 18,000, according to data from the Board of Pharmacy. Since the program's inception, more than 35,000 patients have received marijuana recommendations from a doctor. The next overview of the number of patients for the first part of this year will be published in a few months.
The Apothecary Shoppe, the only approved marijuana pharmacy for the Acadiana area, filled about 3,100 "recommendations" — mostly prescriptions — in the month of December, said Blair Vidrine, a spokesperson. In the first seven days of January, after the flower hit the shelves, it filled about 2,200.
"We'll beat our month in probably about 10 business days," Vidrine said. "Massive influx for sure."
But like other pharmacies, the Apothecary Shoppe had to suspend flower sales after running out of product. Pharmacies in the North Shore, New Orleans and Houma also reported that there were no more.
It is unclear exactly what is behind the shortage. LSU's marijuana grow partner, Good Day Farm, declined to comment. Pharmacy owners said producers told them the delays were the result of slowdowns in the Louisiana Department of Agriculture and Forestry's testing system.
Louisiana's medical marijuana program opens doors for cannabis smokers; 'it's so accessible now'
LDAF, which is led by Agriculture Commissioner Mike Strain, cleared north of 300 pounds of flowers from testing on Friday, according to figures provided by the agency. It comes after 150 books were initially sold to pharmacies before the flower was rolled out on January 3.
Even during the short time the flower was on the shelves, there were other problems. Patients complained about the costs, which were much higher than in other states. And they had to queue for hours in some places, only to be limited on the amount of flowers they could buy, as pharmacies tried to stretch their supplies.
Kevin Caldwell, Southeast legislative lead for the Marijuana Policy Project, said he doesn't believe the current system — in which producers and pharmacies are limited — will respond to requests efficiently and cost-effectively. .
"I can't wait to see when growers start producing more strains for patients," Caldwell said. "At this point, the price is too high for the vast majority of poor and working-class Louisianans."
Lawmakers were already exploring changes to the program when the flower hit shelves this month. Rep. Joe Marino, No Party-Gretna, became interested in the program after his late father, who suffered from ALS, was relieved to take tinctures of medical marijuana. He said he introduced a bill last year at the request of fellow Sen. Patrick Connick, R-Marrero, to give the Jefferson Parish Economic Development Commission what would have been the third grower's license for Louisiana, an effort shot down by the Legislative Assembly.
Subsequently, Marino established the Commission on Medical Marijuana to make recommendations on changing the program ahead of this year's regular legislative session, which begins March 14. Other lawmakers have created a separate commission to explore the legalization of recreational marijuana.
Marino said it's difficult to gauge how flower sales are going in the first few weeks and it will take time to determine what demand will look like.
Smoking marijuana is allowed in Louisiana's medical pot program after Governor John Bel Edwards signs the bill into law
Either way, he noted that patients in Louisiana are paying more and have less access due to the limited number of pharmacies. LSU and Southern University hold the only producer licenses and both have partnered with private companies. The nine licensed pharmacies were selected by the Board of Pharmacy through a tender a few years ago. By comparison, Arkansas has 38 licensed dispensaries and eight licensed producers.
"I think opening up to more competition would first lead to lower prices, but also more (strains)," Marino said.
Currently, growers have just three different flower strains on the shelves, but say more varieties are on the way. LSU's growing partner, Good Day Farm, also said its new facility in Ruston will eventually be able to grow enough marijuana to meet all of Louisiana patient demand, based on growing rates. projected absorption from other states.
Marino does not understand the logic of the limited market. "Name another drug, the state of Louisiana limits who can produce it and where it can be sold," Marino said.
The effort to expand the licenses will likely prove controversial during the next regular legislative session. Good Day Farm has bolstered its lobbying ranks over the past year, hiring four lobbyists in August. They join John Davis, the company's president, who is married to state Rep. Paula Davis, R-Baton Rouge. The previous iteration of Good Day Farm, called Wellcana, reported hiring famed father-son lobbying duo Randy and Ryan Haynie about a year ago, and they continue to represent Good Day Farm. Ilera Holistic Healthcare, the Southern University producer, also employs two lobbyists.
Louisiana's marijuana laws were designed to include strict regulations and a limited number of licenses, to appease a conservative legislature that was sympathetic to sheriffs and district attorneys who didn't like the idea of ​​the medical marijuana.
The effort to legalize marijuana is done for now. Here's how it was different, and its future
Last year, when Marino's proposal to add JEDCO to the list of producers came before the House Health and Welfare Committee, Rep. Larry Bagley, the chairman, said the committee believed that it was too early to expand and that the members wanted to "let Southern and LSU make money" after their producers invested millions in the program.
Now Bagley said it's time to open the door wider, and he intends to file bills to do just that.
"I know there will be hired lobbyists on both sides," Bagley said. "That's kind of how the system works. I hope everyone will consider it based on what will be most useful for citizens. Not what's going to be the most useful for my wallet.