Congress Should Protect Small Marijuana Businesses From Large Tobacco Acquisitions, Says Colorado Attorney General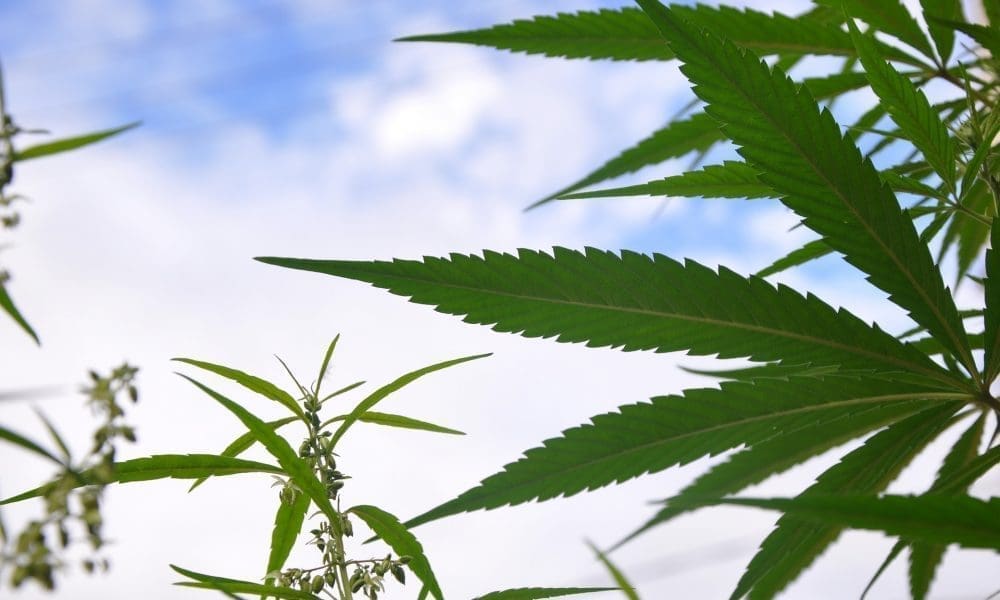 Applications are now open for companies interested in becoming New Mexico State Licensed Legal Marijuana Producers.
A day after the state released final rules for cannabis producers, the Cannabis Control Division announced on Wednesday that interested parties can now use an online application portal to initiate the process.
"We are open for business," Regulatory and Licensing Department Superintendent Linda Trujillo said in a press release. "Starting today, businesses and entrepreneurs can use our streamlined online system to apply to become a producer in the growing cannabis industry in New Mexico. "
Regulators have touted the modernization of the application process, as potential producers of the state's existing medical cannabis program previously had to complete multiple paper forms to apply.
"The Cannabis Control Division is committed to supporting the adult cannabis industry and maintaining our nationally recognized medical cannabis program in a way that supports businesses, consumers and communities," said Trujillo. "CCD has invested time and resources in developing a user-friendly application system so producers can get to work faster. And, for the safety of consumers and workers, our robust accountability protocols will ensure licensees are always in compliance. "
The launch of the portal comes several days before the September 1 deadline for regulators to start accepting applications.
Once the request is submitted, regulators will have 90 days to render a decision.
Adults 21 and older can currently own up to two ounces of cannabis and grow up to six mature plants for their personal use under a law enacted earlier this year, but officials were still tasked with developing regulations for the commercial market. So far, only the rules for producers have been published in the New Mexico registry and they went into effect immediately on Tuesday.
Rules for retailers, testing facilities and other cannabis sectors are still under development and must be finalized by January 1, 2022 before sales start by April.
"The Cannabis Control Division is committed to making the licensing process as easy as possible while respecting the law and ensuring the integrity of the New Mexico cannabis industry," said Trujillo. "We look forward to working with licensees to champion an industry we can all be proud of. "
Most of the new regulations for producers relate to licensing requirements, public safety, patient access and social equity.
For example, the Cannabis Control Division has said it will ensure that 50% of marijuana growers licensees meet its standard of social fairness, supporting communities most affected by the war on drugs.
He will also "solicit public input to create and implement a social and economic equity plan" and create that plan by October 15. It "will include guidelines for determining how to assess which communities have been disproportionately affected, how to assess whether a person is a member of a disproportionately affected community, and proposed incentives to promote social and economic equity for them. applicants, licensees and employees of the cannabis industry.
The rules published in the New Mexico registry on Tuesday cover a lot of territory for growers. It sets out rules for licensing, safety requirements, recall and disposal of cannabis products, transportation of marijuana, and quality assurance testing.
Emphasis is also placed on ensuring that patients continue to have access to cannabis after the adult market opens.
Marijuana stores must "make reasonable efforts to sell at least twenty-five percent of their monthly cannabis sales to qualified patients, primary caregivers and reciprocal participants," according to the rules.
If there is a shortage of cannabis for patients, regulators would have the power to take certain actions, such as requiring retailers to set aside at least 10% of their products for the medical marijuana community or reducing the costs. per plant fee for medical cannabis to encourage such production.
There has been some concern over whether New Mexico has the capacity to produce enough marijuana to meet recreational market demand while still serving patients.
But regulators are nonetheless optimistic that they are moving in the right direction to ensure a smooth rollout of the adult market while protecting the state's medical cannabis program.
John Blair, deputy superintendent of the New Mexico Regulatory Department, told KOAT that while there may be an initial increase in sales when the market opens up to adult consumers, there are provisions in the law on legalization that ensures that regulators "can control and ensure that every business grows, sells, manufactures a certain percentage of cannabis to maintain the strength and integrity of the medical cannabis industry."
There is no set limit on the number of business licensees that could be granted under the program, or the number of facilities that a licensee could open, although regulators may stop issuing. new licenses if an advisory committee determines that "the market is out of balance".
Cannabis purchases will include a 12 percent excise tax in addition to the state's regular eight percent sales tax. From 2025, the excise rate would increase by one percent each year until it reaches 18 percent in 2030. Medicinal marijuana products, available only to patients and caregivers, would be exempt from the tax.
Local governments cannot completely ban cannabis companies, as some other states have allowed. Municipalities can, however, use their local zoning authority to limit the number of retailers or their distance from schools, daycares or other cannabis businesses.
Polls indicate New Mexico voters are ready for the policy change. A survey released in October found that a strong majority of residents support legalization with social equity provisions in place, and about half support decriminalizing drug possession more broadly.
Governor Michelle Lujan Grisham (D) gave final approval to cannabis legalization legislation in April, achieving a key goal for her administration. She had to call a special session to make sure lawmakers were doing their job after failing to pass legalization in the regular session.
A separate and complementary bill providing for the expungement of convictions made legal under the Marijuana Legalization Act was also passed at the extraordinary session and signed by the governor. Under it, courts must start reopening eligible cases within 30 days of the legislation coming into force on January 1, 2022.
Regulators have launched a website to provide information on legalization even before the governor promulgates the bill.
Lujan Grisham has included the legalization of cannabis in his 2021 legislative agenda and has spoken repeatedly about the need to legalize as a way to boost the economy, especially amid the coronavirus pandemic. She said during a state of state speech in January that "a crisis like the one we experienced last year can be seen as a loss or as an invitation to rethink the status quo, to be ambitious, creative and daring ".
Additional pressure to end the cannabis ban this year has come from neighboring Arizona, where sales officially kicked off in January after voters approved a legalization vote initiative last year. North of New Mexico is Colorado, one of the first states to legalize adult use.
The New Mexico House approved a legalization bill in 2019 that included provisions to sell marijuana primarily in state-run stores, but that measure died in the Senate. Later that year, Lujan Grisham formed a task force to study the legalization of cannabis and make recommendations.
In May last year, the governor signaled that she plans to actively campaign against lawmakers who blocked her legalization bill in 2020. She also said she was willing to let voters decide of policy change via a referendum if lawmakers did not send a legalization bill to his office.
Congress Should Protect Small Marijuana Businesses From Large Tobacco Acquisitions, Colorado Attorney General Says
Photo courtesy of Mike Latimer.