Detour season | News | telluridenews.com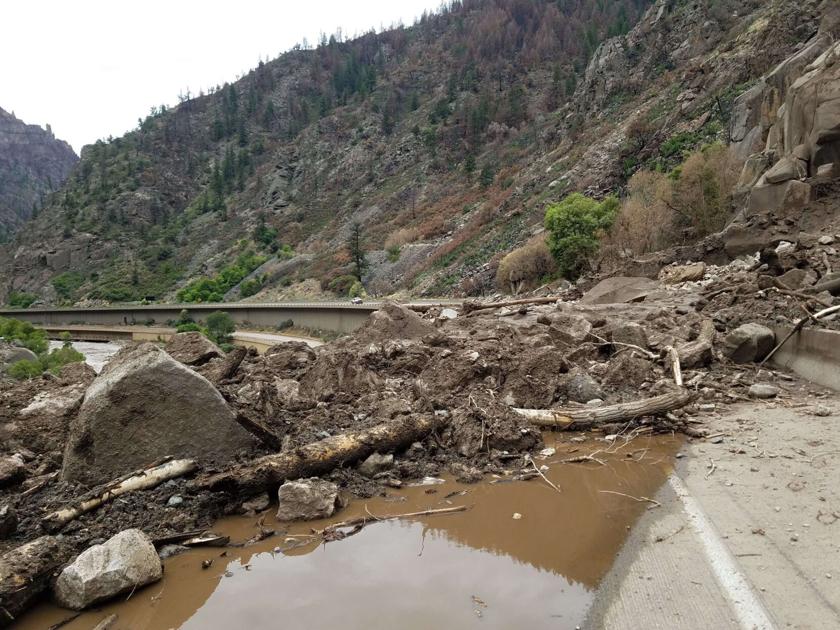 Repeated mudslides have rendered a central section of the state's main east-west thoroughfare – I-70, around Glenwood Springs – impassable this summer. Governor Jared Polis lowered the boom earlier this week, declaring this critical stretch of highway connecting the West Slope and the waterfront closed to traffic not only for a few days or weeks, but perhaps for months.
Ironically, local motorists may believe they've taken a break: The closure of I-70 resulted in the opening of US 50 between Gunnison and Montrose, a preferred route for drivers heading from Telluride to the east of the state. A long-running planned construction project in Little Blue Creek Canyon, which began earlier this summer, had required the closure of Route 50 during most daylight hours and all evening hours (except weekends, from Friday evening to Monday morning). Now, to help cope with increased summer traffic, the US 50 is open to two-way traffic "until further notice".
That's great news, isn't it? Think again. As Kathleen Wanotowicz, spokesperson for the Blue Creek Canyon Project, pointed out, "US 50 is not the official detour route for I-70. Motorists really need to understand what the official route is, "by visiting the official CDOT website for traffic conditions at cotrips.org.
"While I'm sure the locals are really happy about it, we're really looking forward to getting back to work," Wanotowicz said. "We're depending on what's going on with the mudslide cleanup effort on I-70." The opening of the US 50 to two-way traffic "is great news for people re-energizing the area this summer. But the official CDOT detour instead of driving the I-70 is what motorists looking to cross to the Front Range should be using right now.
Any of the stops can entice you to take a MacGyver detour through the mountains, possibly on an unimproved route. Skyler McKinley, who heads AAA Colorado's public relations and government affairs division, warns against this.
"You might be tempted to take a mountain pass to save yourself a few hours, but your car may not be equipped," he said. "There is no protective infrastructure on roads that were not originally built for traffic, and you could damage your car. "
Route 50 "is useful if you are traveling in corridor 50," McKinley continued. "It was built to support the use of people who live in Montrose or Telluride." But in general, it's a small, narrow road with a particularly treacherous stretch of roadway – the Little Blue Creek Canyon bit – that has led to annual accidents and fatalities (and that's why the improvement project is in progress. Classes).
There are plenty of places where roads need improvement in this state, McKinley said. "Our infrastructure is aging and voters have repeatedly rejected funding improvements," he said. "What used to be a three hour drive from Grand Junction to Denver has now become a six hour drive. It wouldn't have happened if we had improved the road earlier.
"There's a time and a place to drive the US 50, and right now it's open. But if you're driving from Moab to Denver, this isn't for you. There are two sharp detours, north and south of I-70 "- both described on CoTrips.org – that CDOT engineers have spent a lot of time ensuring are safe and navigable, said McKinley. "Your readers will say that sounds ridiculous. And it is ridiculous," he added. "We have aging infrastructure on these roads and climate change. These two factors will collide. We will see more construction needed on bridges and near rivers just like we did with I-70 near Glenwood. This is just the beginning. We are fortunate to have a robust national highway system, which you can catch on the 13, 40, 9 "(that is, the routes recommended by CDOT north to the Front Range." These are from good roads right now, and they are good in the winter, "McKinley said." We have to start to factor in detours in our driving, just as we are dealing with forest fires, the horrible smoke of the fires of forest and smog on the Front Range. It's the new normal. And being resilient and adaptable is part of life in the New West.