"Environmental law from below"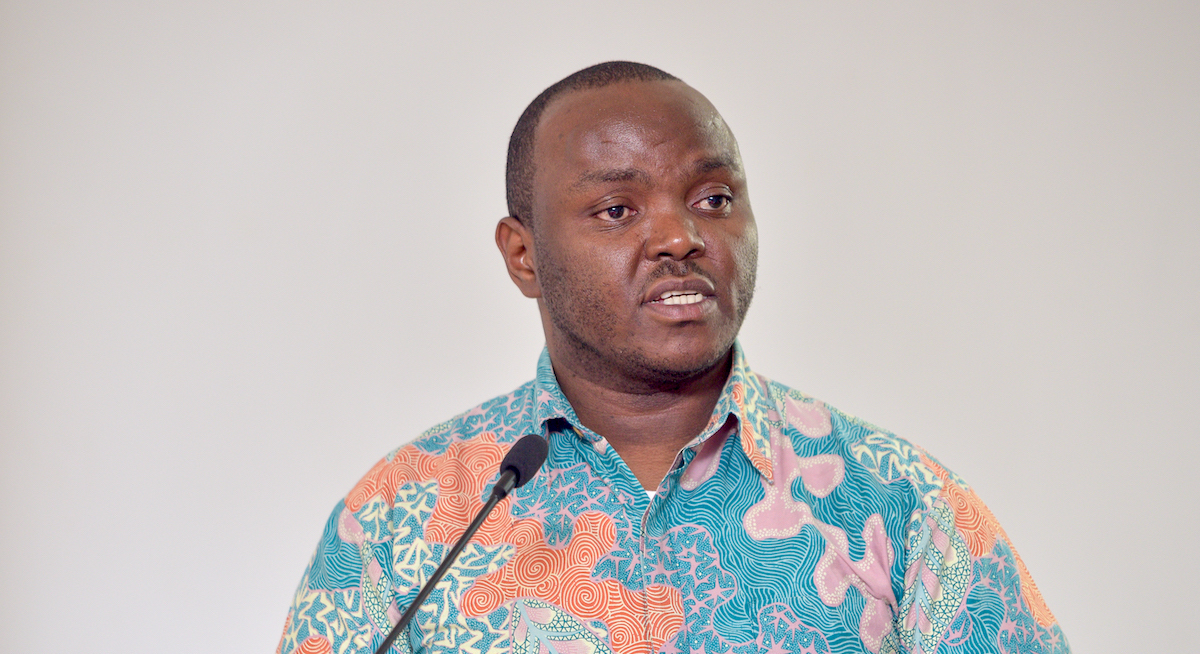 "Environmental law offers us a glimmer of hope for the future, especially for the world's most vulnerable. Adopting the right to a clean, healthy and sustainable environment is a turning point and a game-changer for accelerating action on climate and the environment," Patricia Kameri-Mbote told participants of a conference on " environmental law from below" last month. .
The Director of the Legal Division of the United Nations Environment Program was referring to the agreement of the United Nations General Assembly in July this year that the "right to a safe, healthy and clean environment" is a universal human right. Only eight countries abstained and none voted against the resolution, giving the landmark decision strong legitimacy.
Fifty years earlier, the United Nations Conference on the Human Environment had first established principles for good global environmental governance – a game-changer for the environmental movement. As in 1972, the July resolution opened wide opportunities for grassroots activism on environmental protection.
Held on September 27 at the University of Nairobi, Kenya, the one-day conference brought together researchers, lawyers, journalists and students from Kenya, Zimbabwe, Ghana, China and beyond to discuss environmental rights, litigation, just transitions and the potentials and pitfalls of cooperation between developing countries.
The event was co-organized by the University of Nairobi's Department of Law, China Dialogue and the Raoul Wallenberg Institute.
The implementation challenge
The recognition of environmental rights at the United Nations level provides new opportunities for legal action and for holding polluters and governments accountable for the negative environmental impacts of their actions and decisions. These rights are a tool for civil society and vulnerable communities around the world, such as those living in precarious social and economic situations, women and indigenous peoples. In the context of the triple crisis of climate, biodiversity and pollution, judgment could not have come at a more critical moment.
Environmental rights are enshrined in the African Charter and the Kenyan Constitution, said Robert Kibugi, lecturer in law at the University of Nairobi. But, he added, enshrining rights is only the first step in protecting vulnerable communities. The implementation of these legal rights faces major obstacles. Court cases are expensive and time-consuming, often putting them beyond the reach of affected communities. They need knowledge and literacy, another barrier to access.
In addition to this, Frank Mpahlo, Executive Director of the Green Governance Zimbabwe Trust, pointed out that the understanding of environmental rights often differs between communities, government and companies, creating conflict and disagreement. In fact, Zimbabwe's landmark 2013 constitution also recognizes the right to a clean environment, but "regardless of all the laws in place, we just don't see it in practice," he told the audience.
"Environmental law offers us a glimmer of hope." Patricia Kameri-Mbote, director of the legal division of the UN Environment Programme, at the conference last month (Image: RWI)
"Regardless of the laws in place, we just don't see [a clean environment] in practice." Frank Mpahlo, Executive Director of the Green Governance Zimbabwe Trust (Image: RWI)
Education and awareness are needed to counter this. Li Fung, Senior Human Rights Adviser to the UN Resident Coordinator in Kenya, highlighted the role of public participation and civic space in shaping a culture of environmental rights. In Kenya, public participation is recognized as a governance value in the constitution. Kenya has seen a number of historic environmental disputes in recent years that demonstrate this, including the successful cases against the Lamu coal-fired power plant project in 2019 and in response to the lead poisoning of a coal-fired power plant. battery recycling in Mombasa in 2020.
Kibugi however noted that the strength of environmental litigation as a tool for environmental justice in Kenya should not be seen as mere success. The role of law and litigation is that of a last line of defense against professional misconduct. An overreliance on legal tools indicates negligence on the part of legislators and law implementers.
Justice and transition
Discussions also highlighted the relevance of environmental rights and justice to economic and social transitions, which are central to the world's response to the climate, biodiversity and pollution crises.
Just Transition
As the global economy moves away from a model dominated by fossil fuel technologies, resource extraction and single-use products, communities around the world will be affected.
New employment opportunities will appear, but old patterns of employment and livelihood will disappear.
It is essential that these transitions are managed in a way that minimizes harm, creates opportunity and brings justice to communities.
Transitions affect entire communities. For example, the closure of coal-fired power plants and mines affects not only the direct employees of these projects, but also the businesses, services, cultures and livelihoods that have been built around them. Big transitions will have winners and losers. We must be aware of how and, above all, for and by whom the concept of "just" is defined. These issues need to be addressed now to ensure that the most vulnerable in society do not lose out again as our societies and economies go through transitions. One participant noted that as the global energy transition accelerates, too many green investments are replicating the extractive logic that has shaped coal and hydropower development in Africa and elsewhere over the past century. If this problem is not addressed, the benefits of new models of energy production will be unevenly distributed, to the detriment of the environmental rights of communities.
The role of law and litigation is that of a last line of defense against abuse
Robert Kibugi, lecturer in law
Kibugi emphasized that transitions also require new ways of thinking about development. For example, Article 24 of the African Charter on Human and Peoples' Rights of 1981 speaks of the "right to a general environment satisfactory and favorable to [people's] development." Too often across the continent, this has created a binomial between environment and development, which "falls prey to the political". This is not a useful starting point, he argues. Instead, we should recognize the symbioses of economic development and the maintenance of ecosystems An African protocol on the human right to a clean and healthy environment could reset the equation.
Seeking justice in new modes of development cooperation
Over the past decade, the prospect of South-South cooperation on development, climate and environmental issues has risen to the agenda of countries in the South. He proposes that cooperation can come from other developing countries, whose recent experiences have similarities and, therefore, greater potential learning opportunities. China's involvement as an emerging development actor has been particularly widespread.
However, the promise of a South-South alternative with less hierarchical relations and greater respect for property and rights has proven problematic. The involvement of powerful commercial actors, in particular, has presented very unequal conditions of competition between project developers and local communities. In response to these issues, civil society in the Global South has begun to focus more on the operations of new development actors, such as China, with the aim of holding different stakeholders to account, encouraging transparency and to ensure that legal processes and best practices are followed in relation to community and environmental rights. Increasingly, this also involves direct engagement with stakeholders such as Chinese embassies and construction companies, with some examples of productive engagement.
Recommended
Knowledge and information about China as a development actor is, however, fragmented, posing obstacles to effective engagement of local communities and civil society. On the one hand, China is too often seen as an exception and an outlier in development cooperation. In reality, Chinese actors often behave similarly to their counterparts in the OECD (Organization for Economic Co-operation and Development), and indeed rely on frameworks and standards established by others and draw from them. teachings.
Viewing China's rise as a development actor in isolation can also lead to understanding it through unexamined slogans and concepts – whether it be "debt-trap diplomacy" or "win-win cooperation". -winner". A better way might be to highlight how China and its people are an integral and interconnected part of global capitalism. This approach, explored in a recent book "Global China as Method", puts more emphasis on local perspectives on Chinese investments abroad and suggests new ways for people in recipient countries to access information. and make complex decisions.
Issues of environmental rights, justice and South-South cooperation will be the main themes of the upcoming UN conferences on climate change and biodiversity, led by Egypt and China respectively.