ESL secures financing for six new hybrid-electric bulk carriers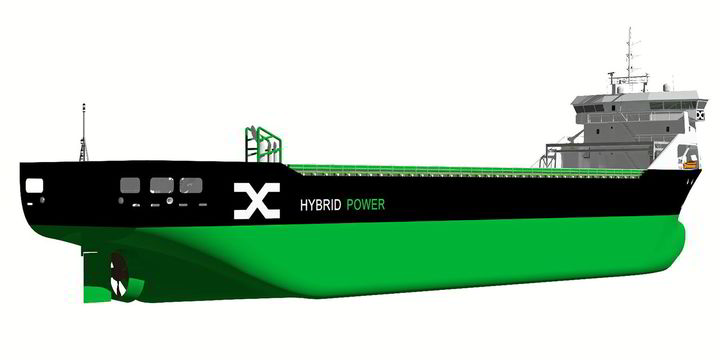 Finland's ESL Shipping has secured a loan to part-finance six new hybrid-electric bulk carriers in India.
The €20 million ($21.1 million) facility with Nordic Investment Bank matures in 10 years.
The money will go to the energy-efficient 5,350 dwt vessels being built at the Chowgule shipyard.
Greenhouse gas emissions, including CO2will be reduced by almost 50% compared to existing ships, which would make them the most efficient ships in the world in their size class.
The ships' batteries, the onshore electricity solution and the hybrid electric systems allow completely emission-free and noise-free stopovers.
Vessels can also arrive and depart terminals with only electrical power.
The article continues below the ad
"We are delighted that this loan agreement has been signed with Nordic Investment Bank, an organization that shares our values ​​and our commitment to providing sustainable solutions," said ESL Managing Director Mikki Koskinen.
"We are moving towards fossil-free shipping, and ESL Shipping is determined to remain an industry forerunner in this aspect as well."
The ships were ordered last September and delivery will start from the third quarter of 2023.
The ships cost more than $82 million in total.
"With this loan, we are supporting the decarbonisation of the shipping industry, enabling a broader value chain impact on environmentally friendly transport," said Nordic Investment Bank Managing Director Andre Kuusvek. .
"ESL Shipping demonstrates increased capacity and productivity, while supporting the transition to [a] low carbon future.
ESL, together with its wholly owned Swedish subsidiary [email protected] Shipping, operates 48 vessels up to the supramax.
The new bulk carriers will be operated by [email protected] Shipping to meet growing industry demand.
The deal includes options for "several" additional ships.