NBA legend Yao Ming chose Antai Jiao Tong University for his degree: here's why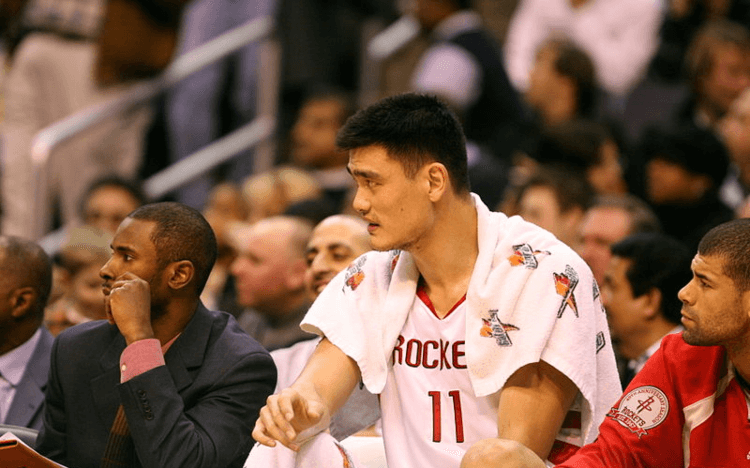 After an extremely successful career in the NBA, basketball legend Yao Ming could choose anywhere in the world for his business school degree. He chose
Antai is one of the top business schools in Asia and its International MBA program is rated Best Value MBA in China by the Financial Times.
Through its programs, Antai attracts many top students. Besides Yao Ming, famous alumni include airline CEOs and billionaire entrepreneurs.
Here's why the big names choose to study at Antai:
---
Global concentration
Antai offers an intercultural approach, giving students an understanding of international business as well as business in China.
All modules of Antai's two-year MBA program are taught in English, and the program contains a number of international business modules. You can also enroll in optional exchange programs with partner schools around the world in places like the US, Italy, and the UK.
Modules such as an introduction to Chinese culture, doing business in China, and intercultural management, are combined with this global orientation to help you develop an understanding of both the east and the west.
Antai's focus on international affairs came in handy for Yao Ming, who studied economics at school.
Despite being of Chinese descent, Ming has spent much of his career in the United States and playing basketball. He has held a coveted spot on the All-NBA team five times and earned a spot in the NBA Hall of Fame.
He returned home to Shanghai to start a degree in Antai. Towards the end of his experience, he put his new skills to the test, opening a winery in Napa Valley, California, and becoming an international businessman.
---
This image is credited to © World Travel & Tourism Council and used in connection with this Licence.

---
Career progression
The Antai MBA is also ranked sixth in the world for career progression by the Financial Times, with alumni filling some of the most popular MBA jobs. 98% of Antai MBA students obtain positions within three months of completing the program.
The school benefits from its location in the heart of Shanghai, which has the highest gross domestic product (GDP) of any city in China and is the center of China's finance, commerce and shipping sectors. It is also home to the Shanghai Stock Exchange, the fourth largest stock exchange in the world.
The majority of Antai MBA students are budding entrepreneurs, and the program responds to them with a module in Entrepreneurship Management. Antai also offers the opportunity to be part of a lively venture capital alumni club, which helps entrepreneurial students network with other budding entrepreneurs.
This emphasis on entrepreneurship could lead students to follow in the footsteps of Antai graduate Min Fan, co-founder and chairman of Trip.com Group, one of the world's largest online travel companies including Trip.com. and other websites like Skyscanner.
Min was named EY Entrepreneur of the Year in 2008 when he was CEO of Trip.com and employing the skills he learned in business school.
---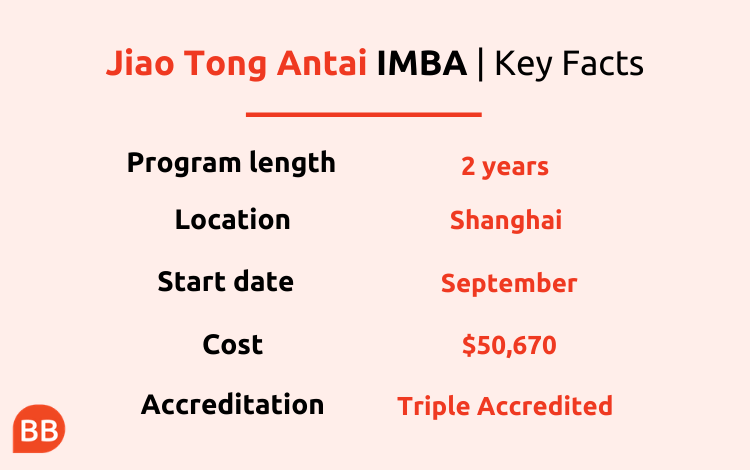 ---
Management expertise
With an MBA program spanning four semesters and an orientation period, Antai focuses on all facets of management, including project management, operational management, and human resource management.
Your MBA experience at Antai begins with a pre-term orientation, where you perform team building exercises and focus on developing your leadership and communication skills. Then the core MBA courses begin, offering a holistic view of the business with modules in finance, data, and management.
The Antai MBA also has a strong focus on ethics and sustainability, starting with a module on business ethics and corporate social responsibility.
Famous Antai alum Wang Junhao uses all of these skills and knowledge in his role as vice president and chairman of the JuneYao group.
JuneYao Group is a giant in the Chinese service industry, employing nearly 20,000 people across the company, which includes a technology innovation arm as well as educational and financial services.
Junhao's success in leading the group led him to be listed on Forbes' China Rich List in 2016, after the group's flagship airline, JuneYao Air, was listed on the stock exchange.
With an MBA program offering strong career potential and a focus on Eastern and Western business cultures, pursuing the Antai MBA could mean that you will follow in the footsteps of some of its most successful alumni.
---
The main picture in this article is credited to © Keith Allison of Owings Mills, USA, KA Sports Photos and used under this Licence.