North Attleboro Still Considering Town Seal Makeover | Local News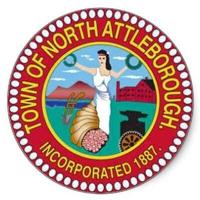 NORTH ATTLEBORO — The city's official seal may not be getting a full makeover, but maybe a touch-up here and there.
It depends on the interest that members of the city council can show to form an ad hoc committee to study the official symbol of the government of North Attleboro. And not everyone thinks we need to change.
"If enough councilors are reaching out to them and taking an interest in the subject, I don't see why we can't explore it," Council Chairman Justin Pare said during Monday night's regular meeting.
City Manager Michael Borg suggested at a council meeting last month that an update to the seal, which appears on city letterheads, legal documents as well as the sides of city vehicles, could be appropriate.
"Perhaps we could look at what constitutes the fabric of the community today," Borg said, and the question was set aside for further discussion.
Coincidentally, the state legislature is also considering changing the Commonwealth's seal and flag over concerns that its portrayal of a Native American man is racist. This, however, is not the subject of the debate over the town seal.
The current seal design includes a depiction of a dark-haired woman in a classic white dress, holding what look like laurel wreaths in her outstretched hands. It is surrounded by symbols of agriculture and industry, important to the city's past.
On Monday, councilor JoAnn Cathcart said she was not in favor of a change.
"It may not be the prettiest seal in the Commonwealth of Massachusetts," she said, but changing it would be an unnecessary expense, starting with hiring an artist and then factoring in all the vehicles that should be changed for the new version.
"I wish he would stay," she said.
But councilor Andrew Shanahan said a designer could perhaps be persuaded to volunteer his time for an overhaul. He said an updated seal shouldn't be rushed and all existing images shouldn't be changed at once.
"Just modernize it a bit," he said, but added, "It's not a hill I want to die on."
City Treasurer Christopher Sweet said he largely agreed with Cathcart, but pointed out, "They updated the girl from White Rock," referring to a brand of soda.
"And they did the same with Sun-maid Raisins. Keep the format but refresh it," he said.