Northern Health sees 358 cases of COVID-19 over the weekend and one new death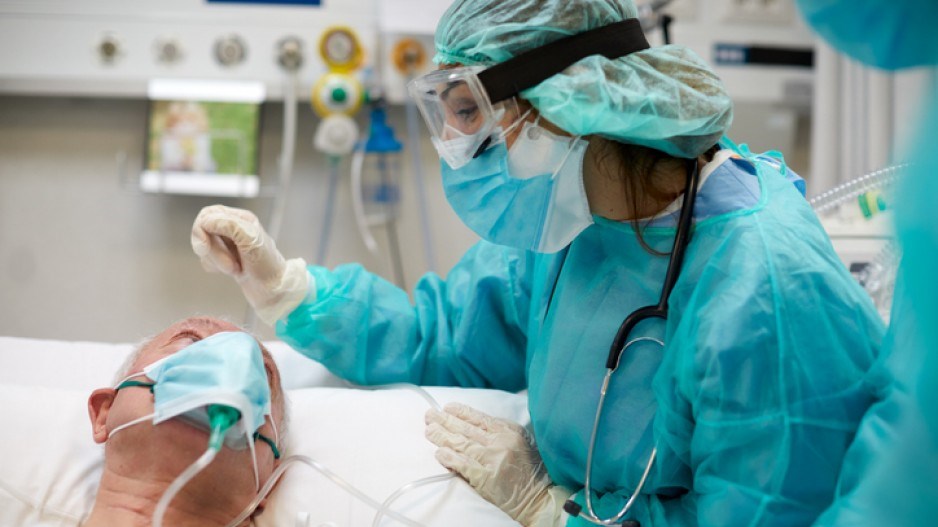 Over a three-day period, there were 358 new cases of COVID-19 in Northern Health with 1,165 active cases.
Northern Health now has the second-highest number of active cases in the province behind Fraser Health which has 2,218 active cases.
In the past 72 hours, there have been 18 deaths related to COVID-19, including one at Northern Health for a global total of 1,940 in British Columbia since the start of the pandemic.
Province-wide, the weekend saw 2,239 new and 6,098 active cases of COVID-19. Among the active cases, 303 people are hospitalized and 141 in intensive care. The remaining people are recovering at home in self-isolation.
In Northern Health in particular, there are 57 reported hospitalizations with 16 people in intensive care.
Last week, the province said 152 people were hospitalized with lingering effects of COVID-19 in addition to those deemed infectious. This is important because it shows the wider impact of the COVID-19 pandemic on hospital capacity.
There are 21 active outbreaks in health facilities across the province and on Sunday, Northern Health also declared an outbreak at the University Hospital of Northern British Columbia (UHNBC) in the primary care medical unit.
"Nine patients and one staff member have tested positive for COVID-19 in association with the outbreak, and monitoring and testing is underway to identify any additional cases," officials said.
In response, cleaning and symptom monitoring among staff and patients has been stepped up and access to the unit has been restricted to essential visitors only and movement of staff and patients between areas of the hospital has been increased. been limited.
"Public health officials will closely monitor the situation over the next few weeks and will not declare the outbreak over until they are convinced the chains of transmission have been stopped," officials said.
On September 21, the province announced that fifteen intensive care beds had been reserved in Vancouver and Victoria for patients transferred from the Northern Health Region, as hospitals in the Northern Health Region continue to be overwhelmed.
There is also an ongoing outbreak at Jubilee Lodge long-term care facility attached to UHNBC, as well as an outbreak at Fort St. John Hospital in acute care.
British Columbia also reports that as of Monday, September 27, 2021, 87.7 percent or 4,064,859 of eligible people aged 12 and older in British Columbia received their first dose of COVID-19 vaccine and 80.5 percent for one hundred or 3,729,606 received their second dose.
Additionally, 88.2 percent or 3,815,333 percent of all eligible adults in British Columbia received their first dose and 81.3 percent or 3,515,026 received their second dose.
No new data on unvaccinated people was released today, but on September 24, the government noted that after taking age into account, those unvaccinated against COVID-19 were 25.9 times more likely to be hospitalized than those fully vaccinated.
-with files from Glen Korstrom, Business in Vancouver