Rogers' sale of Shaw's wireless assets may come down to what it can keep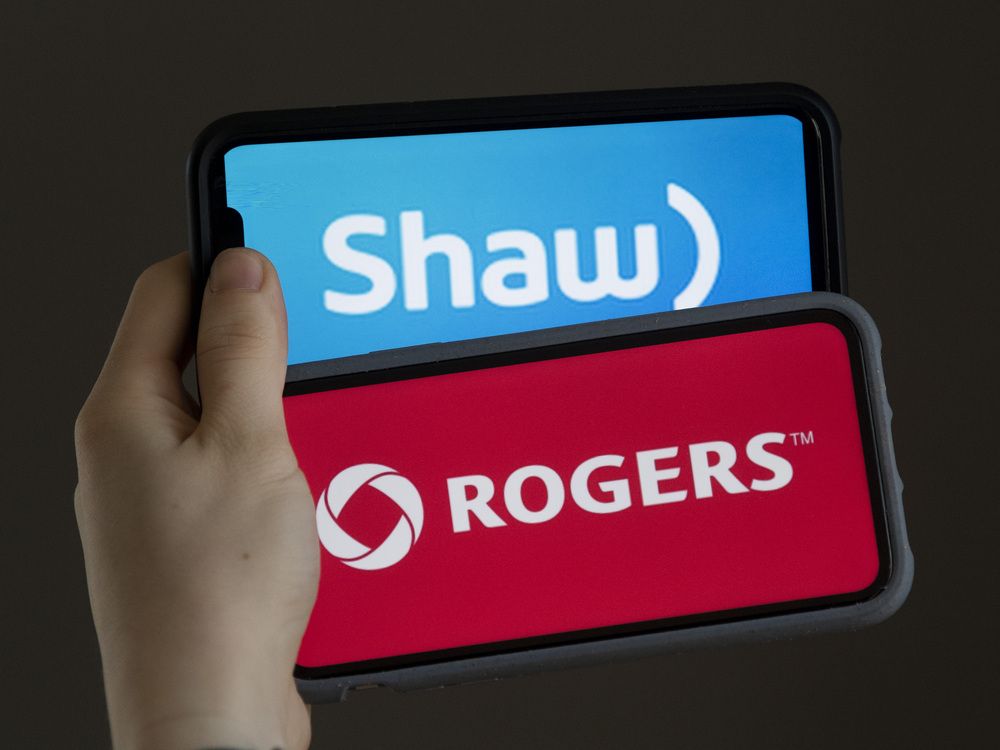 Quebecor, an investor group led by Anthony Lacavera, and Eastlink, a Halifax-based telecommunications company, are among the names offered as potential suitors.
Content of the article
Rogers Communications Inc. may be moving towards selling Shaw Communications Inc.'s wireless assets to secure regulatory approval for the $26 billion mega-merger of former telecom rivals, but who ultimately buys will be determined by factors such as tag price and whether Rogers is able to retain any of the wireless units.
Content of the article
On Monday, media reported that Rogers had already set up a data room to entertain potential buyers ahead of the merger's expected June close. Quebecor Inc., an investor group led by Wind Mobile founder Anthony Lacavera, and Halifax-based telecommunications company Eastlink, are among the names offered as potential suitors for the assets.
Lacavera, whose Globalive company founded Wind Mobile more than a decade ago, told Bloomberg News on Monday that he wanted to get back into the business by buying out assets now owned by Shaw under the Freedom Mobile banner.
"Globalive maintains its interest in the Freedom Mobile assets and has publicly and privately disclosed this to Rogers," Lacavera said.
Bringing Rogers and rival Shaw together was never going to be easy due to their overlapping wireless operations. In a statement earlier this month, Francois-Philippe Champagne, the Federal Minister for Innovation, Science and Industry, confirmed what analysts had expected: marriage is unlikely continues without the abandonment of at least some of Shaw's wireless operations, housed within Freedom Mobile, which grew out of the Wind operations Shaw purchased in late 2015 for $1.6 billion.
Content of the article
Champagne said "the wholesale transfer of wireless licenses from Shaw to Rogers is fundamentally inconsistent with our government's policies on spectrum and mobile services competition," adding that he would not allow it.
Lacavera is reportedly working with a group of investors, including private equity players, in the hunt for wireless assets. But his group is not alone. Sources say Quebecor Inc., which has long considered becoming a national wireless player, is also interested and is seen as a leader by some telecom analysts.
A spokesperson for the Montreal telecommunications and media company declined to comment on Monday on Quebecor's interest in the Rogers assets or process, but chief executive Pierre Karl Péladeau has been public since the announcement. of the Rogers-Shaw combination on his desire to shake up the Canadian economy. wireless landscape, which he called an "oligopoly" that makes wireless services unnecessarily expensive for consumers.
Content of the article
In a note to clients earlier this month, RBC Capital Markets analyst Drew McReynolds said there were two scenarios in which he could see Quebecor walk away with the price. In one, the Montreal-based phone company would win in the first round, while in the other, the assets would be sold to a "Rogers repair partner" – whatever deal closed the deal. agreement with Shaw – and could eventually be recovered by Quebecor. .
The RBC analyst also presented a scenario in which "a deep-pocketed financial player" took over Freedom Mobile's assets.
Desjardins analyst Jerome Dubreuil told clients in a note earlier this month that Quebecor is among the favorites because the Montreal-based company is able to make an "attractive" bid for assets, owns spectrum holdings where Freedom operates, and would derive synergies from the deal. Quebecor is also likely to be seen by the federal government as a "credible operator" ready to continue to compete in the market.
Content of the article
However, Dubreuil said it remains "uncertain" whether Quebecor will be able to secure Shaw's assets due to factors such as bad blood between Rogers and Quebecor over past business dealings, potential rival bidders and a price that could reach $4 billion.
Rogers said it would start looking for buyers of Shaw wireless services for a US$16 billion takeover

Ottawa won't let Rogers buy all wireless licenses from Shaw, minister says

Rogers Revenue Slips But Meets Expectations; Shaw deal on track for first half

Tony Staffieri named permanent CEO of Rogers
Besides Quebecor and the Lacavera-led group, bolder competitors include rural internet service provider and mobile network operator Xplornet, and Halifax-based Eastlink, which operates a hybrid fiber optic network and offers television, mobile phone, internet, telephony and smart home. .
Content of the article
Adam Shine, telecoms analyst at National Bank Financial, said it's possible that only some of the wireless assets need to be sold to gain regulatory approval for the Shaw-Rogers marriage, which could affect who leaves them.
In a note to customers earlier this month, he said some of Shaw's wireless licenses were acquired in 2019, so they would likely be part of a broader ban on transferring assets to Rogers. However, Shine noted that Champagne used the word "wholesale" to describe the type of transfer he wouldn't allow, suggesting that "Rogers might be able to keep some of Shaw's wireless licenses."
Andrew Garas, director of media relations at Rogers, declined to comment on the process on Monday. In a March 3 joint statement, Rogers and Shaw said the companies "continue to expect the transaction to close in the first half of 2022."
• Email: [email protected] | Twitter: BatPost