Sobeys parent Empire raises dividend after boosting earnings last quarter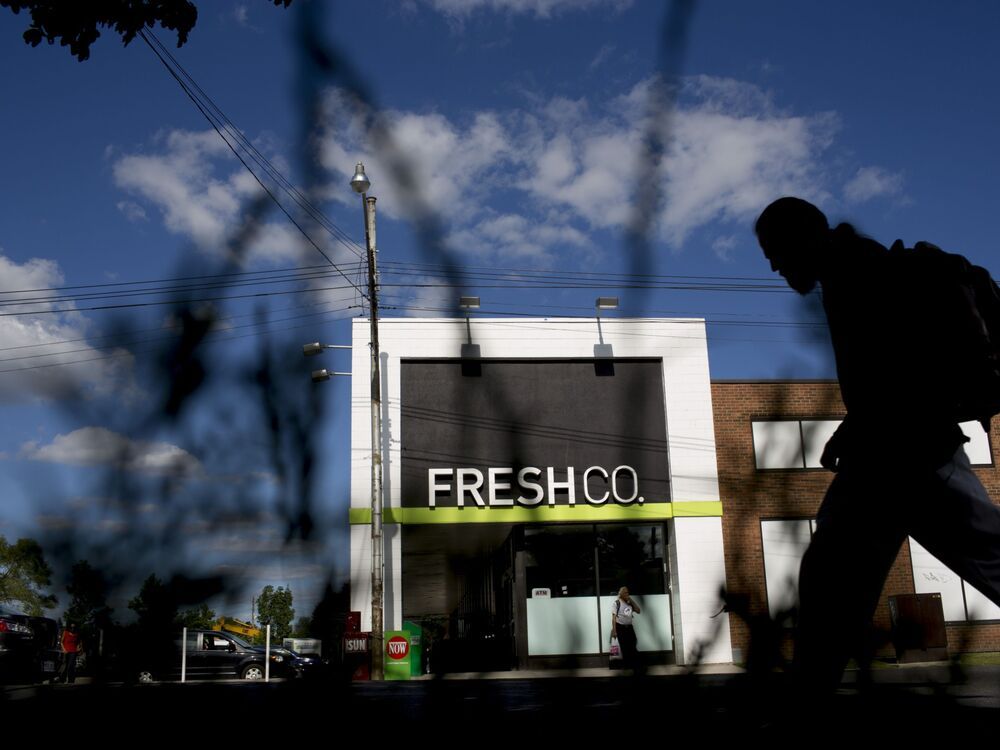 CEO says company 'doesn't like or take advantage of' increased inflation
Content of the article
Sobeys' parent company, Empire Co. Ltd., increased its profits last quarter and rewarded its shareholders with a 10% increase in the dividend. But the grocery chain's chief executive said the gains were unrelated to the country facing the worst food inflation in decades.
Content of the article
Michael Medline told analysts on an earnings call on Wednesday that the company "doesn't like or take advantage" of higher inflation. Empire's earnings update came on the same day as Statistics Canada's monthly Consumer Price Index report, which found grocery bills rose 9.7% in May, matching April's food inflation rate for the largest food price increase since 1981.
"Our margins are strong and they are a direct result of executing the right strategy well, not because of inflation," Medline said. "We realize that customers simply don't and often can't accept cost increases at some of the extreme levels we're seeing."
He said Empire has noticed the impact of inflation on customer behavior: they shop at more stores. They make fewer impulse purchases. They stock up when the products are on sale. They're "swapping" to cheaper options, from beef to pork, or large to smaller packs or, judging by the earnings update, from national brands to private label, on which the grocer makes more of margin.
"People don't have a lot of money. When they fill up their car…or have to go to the grocery store, they have to make tougher choices. And so, for me, periods of high inflation are terrible," Medline said. "That too will pass and our job is to create even more value and get more people to come to our stores."
The Stellarton, N.S.-based grocery chain — which includes IGA, Foodland, FreshCo and Safeway — posted profits of $178.5 million on sales of $7.8 billion in the fourth quarter ended May 7. Sales jumped 13.3% in the quarter, according to the company. was primarily due to Empire's fourth quarter this year being 14 weeks, compared to 13 weeks in the fourth quarter of 2021.
Content of the article
Empire also said higher fuel sales and rising food inflation helped lift revenues, as well as its three-year "Project Horizon" plan that spurred expansion in Western Canada and Ontario. Same-store sales — a performance indicator used in retail that ignores the results of recently opened or closed stores — fell 2.5% excluding fuel.
RBC Capital Markets analyst Irene Nattel said the drop in same-store sales reflected "cash-strapped consumers" turning to lower-priced products.
Empire's earnings in the quarter were about 4% higher than a year earlier. Earnings per share of 68 cents in the quarter were one cent lower than expected.
Nattel called fourth-quarter results "strong," noting that Empire managed to improve profit margins by 17 basis points, excluding the impact of fuel sales.
The findings come as grocers face a wave of price hike demands from food suppliers, who face higher production and product costs and want retailers to pay more for the products. products. Major grocery chains have pushed back on some of these demands, and suppliers have protested by pulling products from shelves – the most famous being the Frito-Lay v. Loblaw Companies Ltd. case.
Despite the decline, many of the price increases at the wholesale level are obviously passed on to consumers. According to Statistics Canada, prices for fresh vegetables rose 10.3% in May compared to last year. Edible fats and oils increased by 30%, while condiments, spices and vinegars increased by 20.6%.
Content of the article
Addition of parent company Sobeys is the latest leap in the evolution of the Scene+ loyalty program

Sobeys parent company Empire navigates choppy waters to beat earnings expectations

Sobeys parent beats profit expectations despite pandemic shopping drop

Empire eyes end of year for grocery store code of conduct, but others are skeptical
As tensions mount in the grocery industry, Medline has positioned its company as the most supplier-friendly option. Over the past two years, he has stood out in the Canadian grocery oligopoly for his willingness to criticize the treatment of suppliers by his competitors. Earlier in the pandemic, he described Loblaw and Walmart as "disgusting" for charging vendors extra fees to help pay for upgrades to their networks.
"We have been through another intense period with many cost increases announced in a short time and have done well with our vendor partners," Medline said Wednesday.
In the earnings update, Empire said it would increase its quarterly dividend by 1.5 cents to 16.5 cents per share, an increase of 10%. The annual increase represents Empire's 27th consecutive year of increasing dividends, Chief Financial Officer Matt Reindel said. Last year's increase was two hundred, or 15.3%.
The company also intends to repurchase $350 million in stock over the next fiscal year.
• Email: [email protected] | Twitter: jakeedmiston