US must lead Indo-Pacific trade with China | Opinion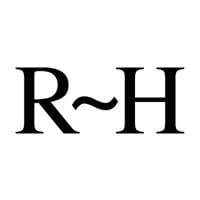 Former nominee Joe Biden once said, "As president, I won't make any new trade deals until we invest in Americans and equip them to succeed in the global economy."
While we agree that the success of American businesses and workers in the global economy should be a priority, putting trade engagement on the back burner to focus solely on a damaging domestic agenda undermines our ability to strengthen America's competitiveness. in the world..
President Biden's administration has established a moratorium on trade deals, failed to renew vital trade programs, and kept Congress in the dark about its weak trade strategy. Meanwhile, Democrats continue to push their expensive national agenda through Congress in a blur of chaos, disarray and distraction as supply chains falter and inflation rises.
US economic challenges and trade silence mean one thing for China: an opportunity.
Over the past year, China has maneuvered to establish itself as a superior business and economic leader on the world stage and, more importantly, in the Indo-Pacific region. Comprised of many countries and partners, the Indo-Pacific is home to vibrant economies, crucial supply chains, and essential manufacturing and defense hubs. It represents one of the fastest growing regions in the world.
As members of the Ways and Means Committee, we recognize the immediate and long-term consequences of America sitting on its hands as China advances in the Indo-Pacific and around the world. Free trade means jobs and economic opportunity for our constituents in Illinois and West Virginia. We must work to ensure high global standards in trade agreements that protect not only American commercial and economic interests and values, but also our national security interests.
That's why we introduced the US Indo-Pacific and China Trade Leadership Act to ensure the Biden administration is held to Congress to act and report on a comprehensive trade strategy with the region. Indo-Pacific and with China.
Our bill directs President Biden to assert American trade leadership in the Indo-Pacific because it will strengthen American competitiveness, putting our workers and businesses in the best position to compete globally and protect global business norms and standards abroad. The bill establishes congressional intent and support for new or updated trade programs and authorities, as well as consideration of updating and modernizing the Comprehensive and Progressive Agreement for Trans-Pacific Partnership ( CPTPP). Our bill also guarantees Congress strong and necessary access to information about the progress of the administration's trade and economic negotiations in the Indo-Pacific. More importantly, it requires U.S. trade leaders to develop a comprehensive, responsible, and long-term trade and economic plan on China, including any further phase one implementation efforts or consideration of a stage two.
With Phase One Trade expiring next year, the Biden White House has given no acceptable direction regarding a long-term economic and trade plan with or without China. Instead, they are pursuing a wait-and-see approach with an onerous review process that hurts access to the US market and opportunities for our constituents.
The administration has failed to work with Congress to reauthorize key trade tools, such as the Trade Promotion Authority (TPA), which sets trade negotiation goals and enables engagement in reciprocal trade agreements. This inaction, along with President Biden's decision to impose a moratorium on trade deals, sends a signal to our allies and competitors that the United States is not open for business and is not leading the way in creating and ensuring respect. global standards and support our allies in the merchant economy.
As the Biden administration continues to drag its feet, China has quickly filled the void by applying to three regional trade programs: the CPTPP, the Digital Economy Partnership Agreement, and the Regional Comprehensive Economic Partnership (RCEP). Although there are legitimate doubts that China will meet the standards to join the CPTPP and others, it is a notable move by Beijing to demonstrate the Chinese Communist Party's ambitions to assert its economic leadership and eclipse the United States in the region.
The commercial strategy established by the Trump administration ushered in a new and complex trade relationship between the United States and China, with monitoring of Chinese actions and enforcement of trade commitments. Using tariffs to bring China to the table was an effective tool at the time, but was not intended as a permanent remedy. We must continue to use policies such as the United States-China Phase One Agreement and the United States-Mexico-Canada Agreement (USMCA) as models for future trade agreements in the Indo-Pacific region to ensure continued benefits for American businesses, workers and consumers. , and as a continuing example of American leadership in the region.
With a new administration and new realities presented by the Covid-19 pandemic, the evolving power competition between the United States and China demands swift and decisive American leadership. The Indo-Pacific region will be the first leg of this economic competition, and it is vital that the Biden administration realizes this reality and acts quickly to seize this integral moment. With our legislation as a framework, we must consolidate the commercial and economic superiority of the United States in the Indo-Pacific. Now is the time to restart and secure America's enduring business leadership, and our bill is the first step.
– Carol D. Miller, Republican, represents West Virginia's Third District.
Darin LaHood, a Republican, represents Illinois' 18th district.
Both Miller and LaHood serve on the House Ways and Means Committee.