Week in review: power outages; mysterious tents in front of Target; several orders and more | Local News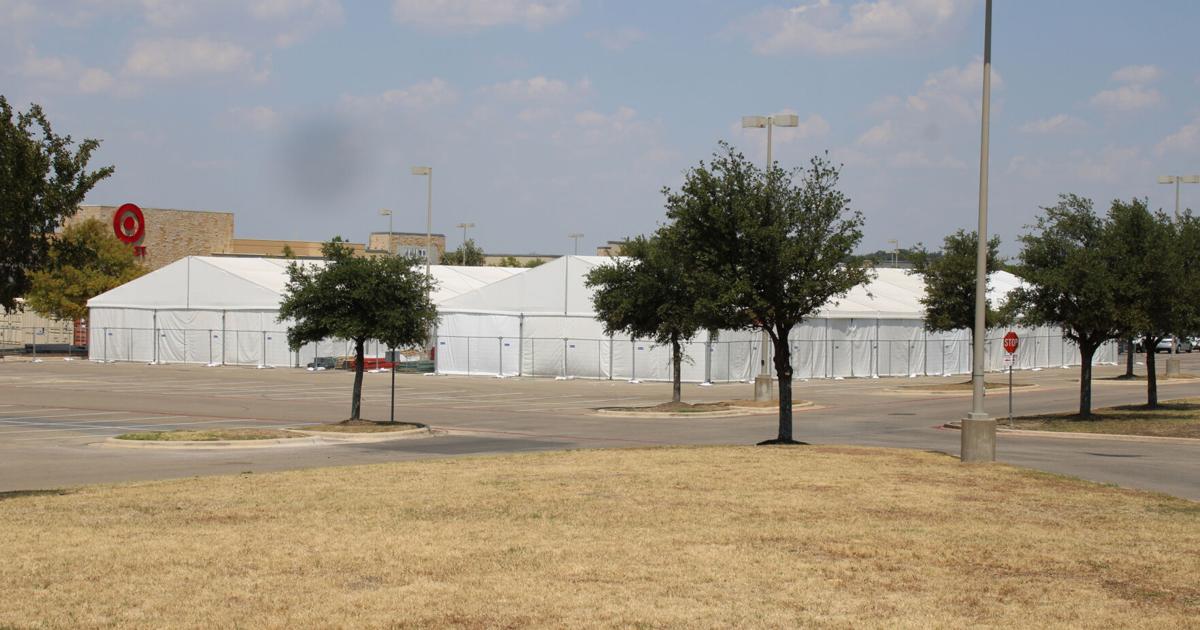 Fort Hood senior enlisted soldier jailed and demoted for fraternizing
Former command sergeant major of a Patriot Air Defense Artillery Battalion at Fort Hood has been demoted, fired and is heading to prison after pleading guilty to criminal charges stemming from an affair with a subordinate soldier last year, according to a Military Times article.
sergeant. Major Tomas Barrios was the senior enlisted adviser of the 4th Battalion, 5th Air Defense Regiment, 65th Air Defense Artillery Brigade at the time of the case.
He was removed from his post and sentenced on June 28 to 60 days in prison and a demotion to the rank of master sergeant. The article, published online Friday by Military Times, noted that the plea deal at his court-martial will likely still allow him to retire.
A large police presence responds to a potential situation in the local neighborhood
A large police force made up of officers from the Killeen Police Department and Fort Hood Military Police blocked the entrance to the Fort Hood Pershing Park neighborhood – which borders Killeen off Fort Hood Street – shortly after 1 p.m. Sunday as officers worked to resolve an ongoing situation.
Early reports on social media from neighborhood residents published conflicting accounts of a potential active shooter in the area; however, law enforcement at Fort Hood denied this information.
What are those big tents in front of Target?
A Target official has revealed why the Harker Heights retail store erected large tents and dropped shipping containers in the parking lot.
An official confirmed that the two large tent lodges and nearly a dozen shipping containers that have piled up outside Target in Market Heights will be undergoing an upcoming renovation.
The pavilions will store large non-perishable goods and shelves while the shipping containers will serve as mini-offices and storage units during renovations.
The manager said she was not authorized to speak on behalf of the company and asked not to be named in the article.
Killeen Whataburger Temporarily Closed
Killeen's only Whataburger restaurant is temporarily closed.
The popular fast food burger restaurant at 2509 E. Trimmier Road has temporarily closed for "upgrades".
Ex-soldier gets 25 years in March 2020 Killeen murder case
It has been over 27 months since a former Fort Hood soldier was shot in West Killeen by a then active duty soldier. On Tuesday, the family of Michael Steven Wardrobe spent their day in court during the sentencing hearing of the man who had already pleaded guilty to his murder.
Armoire was 22 when Jovino Jamel Roy shot him five times on March 23, 2020, at a house in the 3700 block of Dustin Court. The two men were once part of the same unit, deployed together to Kuwait and stationed at Fort Hood, according to testimony before the 426th Judicial District Court.
Wardrobe had only been out of the military for a week after his medical release when police said he was shot five times by Roy, who was still on active duty in the military at the time. era.
Town of Killeen's 4th high-ranking staff member resigns since June
Just days after the resignation of two high-ranking City of Killeen staff members, Executive Director of Recreation Joe Brown did the same.
"We can confirm his resignation," Janell Ford, executive director of communications, said in an email.
The announcement of Brown's resignation follows that of Chief Financial Officer Jonathan Locke on July 5 and City Clerk Lucy Aldrich on June 30. The city attorney also retired in June and took a job at Central Texas College.
9 men arrested for soliciting minors, other charges
Nine local men were arrested for solicitation following an operation by the Texas Department of Public Safety and the Copperas Cove Police Department.
According to a Monday press release, the Thursday and Friday operation targeted "individuals suspected of using websites to solicit sex acts from minors."
Thousands of people without electricity in the Killeen region
More than 3,000 residents of Killeen, Harker Heights and Nolanville were without power Thursday afternoon, according to a map of power outages from Oncor.
A cold front moving through the area brought strong, gusty winds that downed branches and power lines, which may have contributed to the outages.
Fox News sheds light on KISD investigation into Saturday's program
The Killeen Independent School District was spotlighted Saturday night on Fox News.
Killeen Daily Herald Metro editor Lauren Dodd was interviewed live on Fox News on Saturday about her work covering the recent release of the Killeen Independent School District investigative reports.
Dodd joined "Lawrence Jones Cross Country" at 9 p.m. central time on Saturday to recap his findings.
Boil water advisory issued for Killeen North Ward
More than 20 streets in North Killeen are under boil water advisories, according to a news release from the Town of Killeen Monday morning.
"Due to an emergency repair to a fire hydrant and water service hookup, water crews will need to isolate the water main to complete repairs," the company said. news. "Water crews will remain on site until all repairs are complete and water services are restored. Water quality samples will be taken once repairs are complete, with results available in 24 to 48 hours.